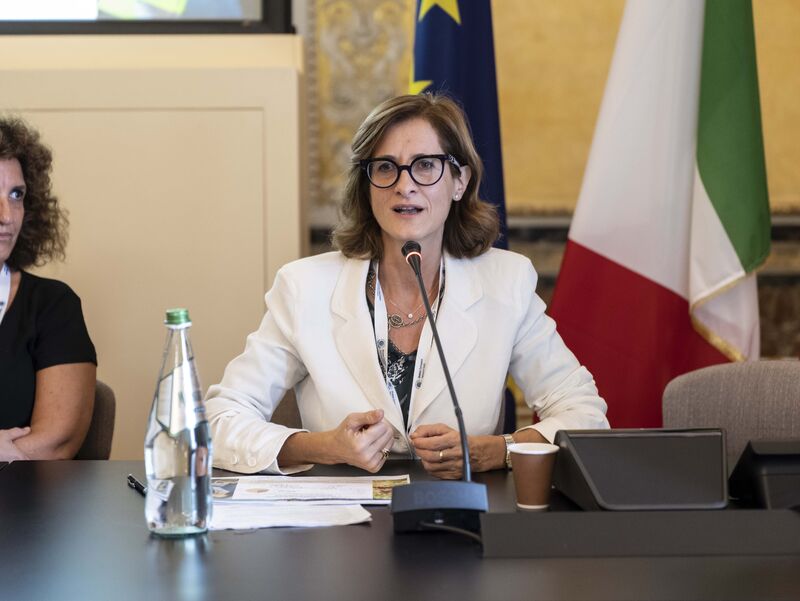 For us at ICAM Cioccolato, sustainability has always been an integral part of the way we have been producing chocolate for over 75 years. Directly sourcing cocoa from farmer cooperatives in the heart of Africa and Latin America has led us to get to know our suppliers, understand their needs and build stable relationships with them.
The support of growers in the field, the sharing of skills and technical training have contributed to improving the productivity of the plantations. The support to local cooperatives for the construction of infrastructures, access to credit and obtaining sustainability certifications represented a further path for the valorisation of the harvest.
A leading role, that of ICAM, which has had a positive impact on the profitability of cocoa cultivation and therefore also on the well-being of farmers.
These are the elements that Sara Agostoni, Chief Sustainability Officer and Global Procurement Director of ICAM Cioccolato, highlighted during her speech at the round table Business, Sustainability and Impact at the Italian Business & SDGs Annual Forum 2023.
"We are an Italian company which however has a global supply chain: we source raw materials from more than 20 countries in the tropical belt, and we export all over the world to more than 70 countries. The contribution I can make to this comparison is sharing what we are doing to obtain positive impacts on the economic-social condition of our suppliers, reaching the end of our supply chain: the small cocoa farmers of Africa and Latin America , the "smallholders".
For us, sustainability has always been deeply integrated into economic activity and into the business model. We produce quality chocolate, following the requests of the most demanding international markets. To do this, we need quality cocoa, well processed at origin. To find it, we have focused the construction of our supply chains on close direct relationships with farmers: we have supported and guided them in improving the quality and quantity of cocoa and this has consequently led to an increase in their income and the improvement of living conditions .
It is a "Win-Win" approach, which creates value for everyone, and for this reason it has the characteristics to last over time and expand, attracting operators in the supply chain: sustainability and engagement". Our direct involvement in the heart of the supply chain demonstrates to us daily how our existence on the market cannot ignore the sustainability of the entire supply chain: sustainability is one with economic activity. We see first-hand how our material environmental, social and governance issues are profoundly linked. And that the solution can only be sought in a holistic approach, which governs people's development expectations and the need to preserve the environment".